2020-2021 Student Art Calendar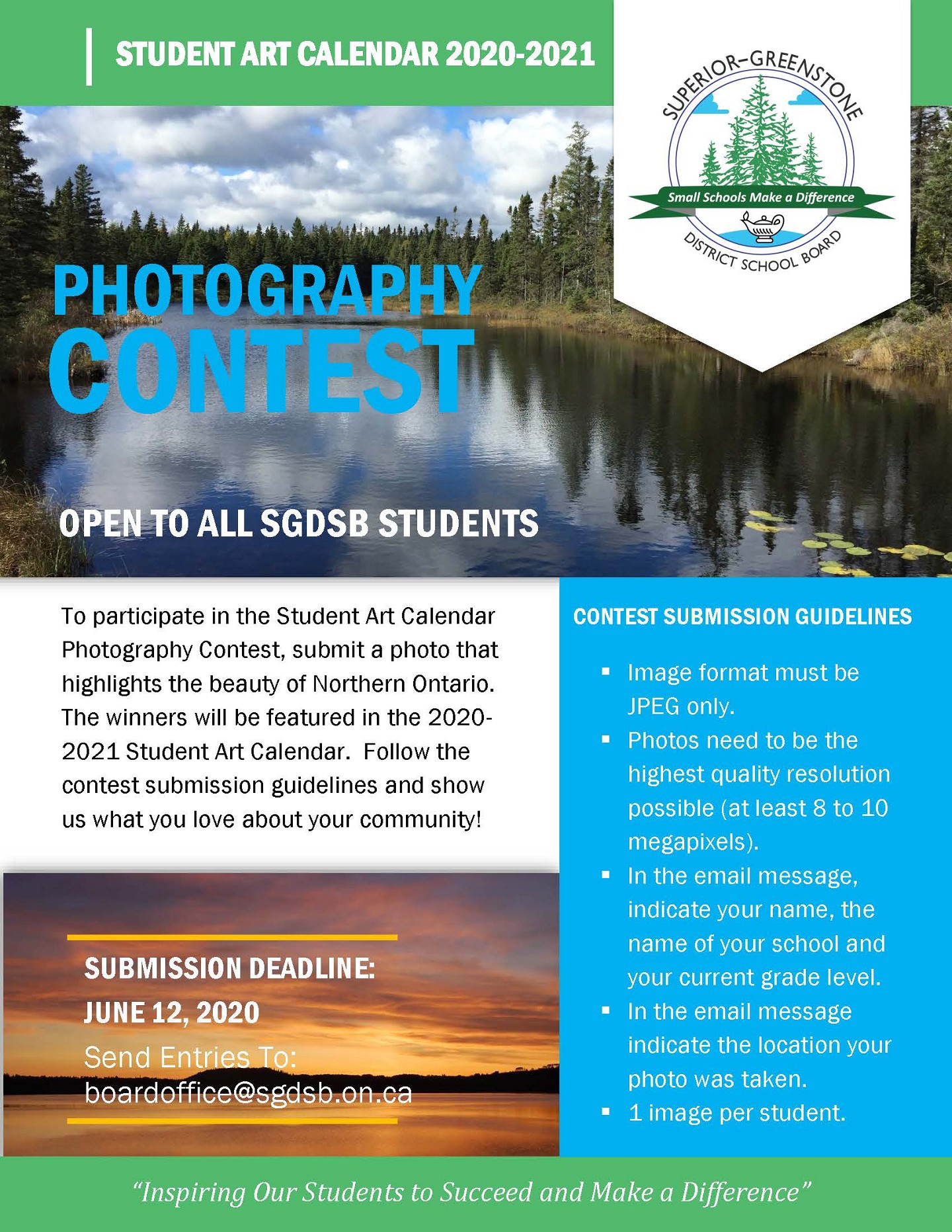 If an artist (or artist's parent/guardian) not want the artwork identified with the students name, this request can be honoured and only the school name and the student grade will be posted with the artwork.
This contest is intended to be a fun family activity. Parents/Guardians are encouraged to assist students with participation in the contest.