2023-2024 School Year Calendar Survey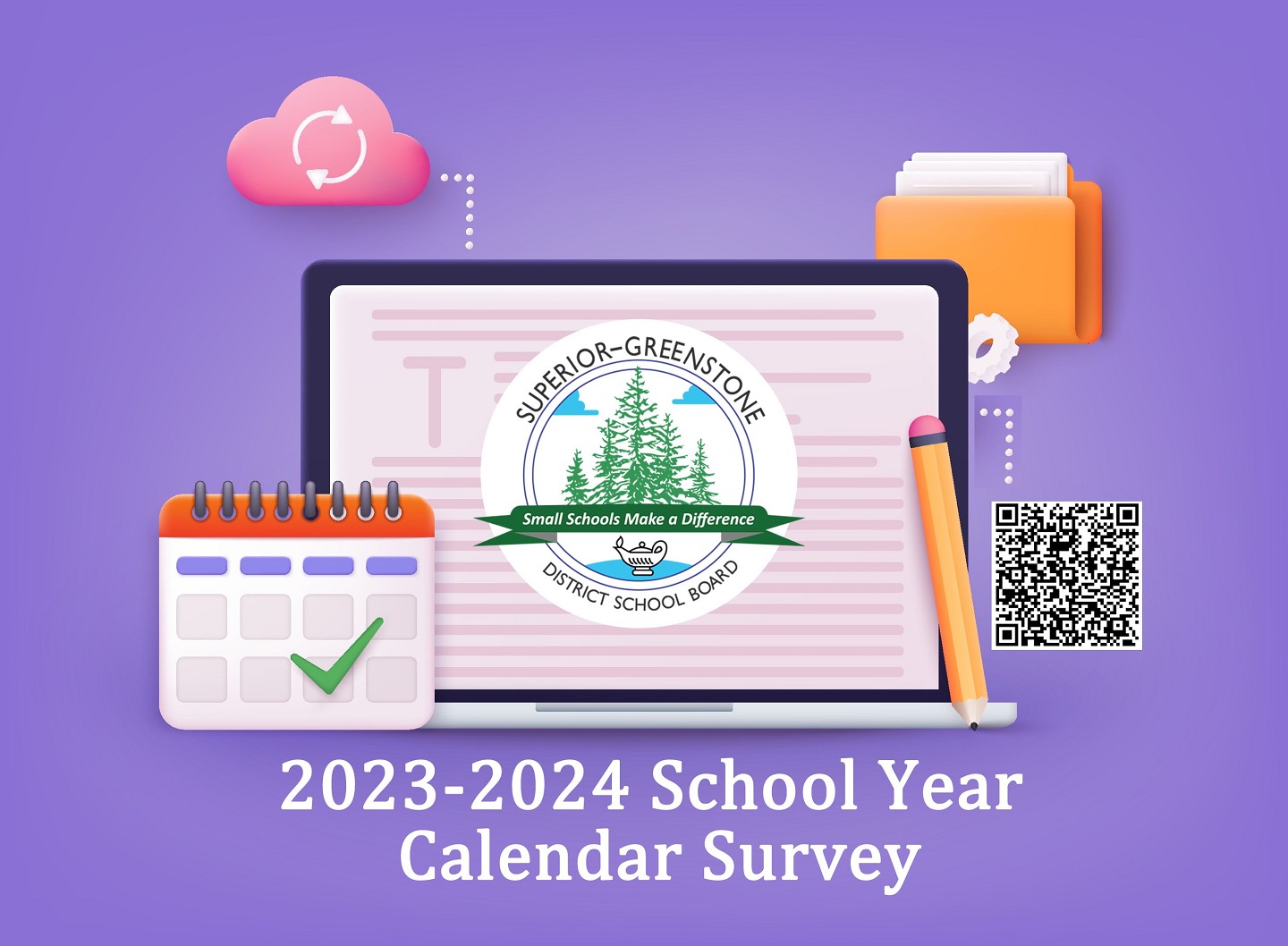 Every year, students, families, employees and community members can provide feedback on the upcoming school year calendar.
In accordance with the Ministry of Education, Ontario Regulation 304, as amended by O. Reg. 364/15 School Year Calendar, Professional Development Days, and Superior-Greenstone District School Board in conjunction with its coterminous boards is proposing the 2023-2024 School Year Calendar options as illustrated in the documents below.
Option A - All students begin school on August 30, 2023, and end school on June 21, 2024. (PDF)
Option B - All students begin school on September 5, 2023, and end school on June 26, 2024. (PDF)
We encourage anyone who has questions, concerns or feedback to please complete the survey available at