Celebrating Indegenous Culture at SGDSB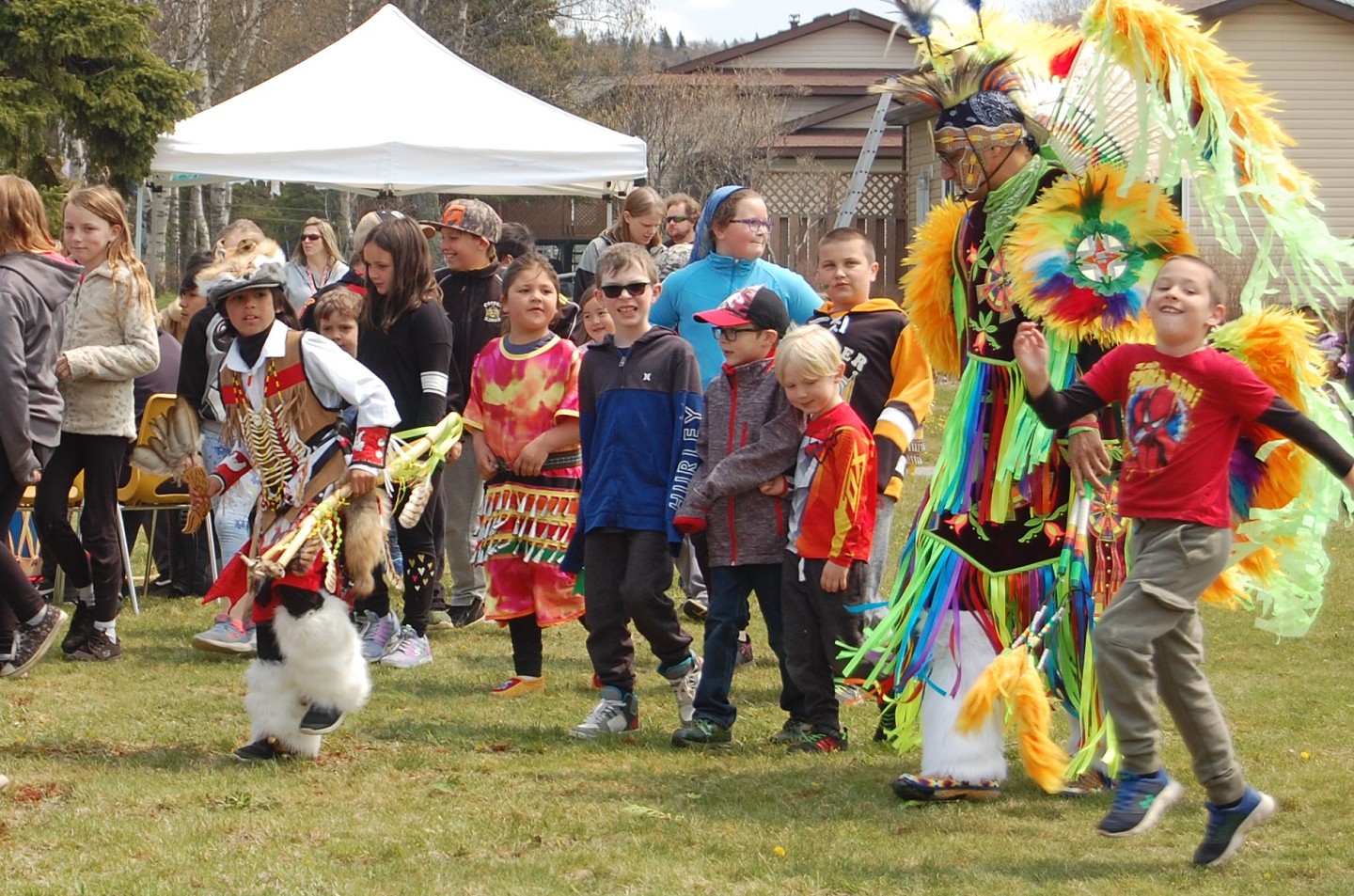 National Indigenous Peoples' Day was celebrated at Superior-Greenstone District School Board through activities and learning opportunities held across the district. The events are all part of the Board's ongoing commitment to learning about and celebrating the cultural richness and contributions of First Nations, Inuit and Metis peoples.
Amongst the wide variety of activities and celebrations held on June 21st, the Manitouwadge Public School's grade 4-8 students traveled to Pukaskwa National Park and participated in a hike while learning about the 7 grandfather teachings of Indigenous peoples. The school's Grade Jk-3 students participated in the afternoon events and learned about cultural practices, art, games and bannock making. The students of Dorion Public School traveled to the National Indigenous Day celebrations held at Lake Helen to learn more about traditional medicines, drumming and the 7 teachings.
During National Indigenous History Month, schools have expanded on current teachings of the literary accomplishments of Indigenous authors and history classes have integrated studies that include the many heroic military contributions, historical figures and political activism of Indigenous peoples.
On May 31, 2019 hundreds of people gathered at Marathon High School to celebrate Indigenous culture at the school's annual Powwow. The student organized event is celebrated by schools from across the district and open to the public. Students organized the day's activities that included art, music, dancing and much more.
Director of Education Nicole Morden Cormier stated that "Superior-Greenstone District School Board celebrates the significant historical and contemporary contributions of the Indigenous peoples all year long. However, June is a special time of year when our schools recognize National Indigenous History Month. Students also benefit from many school and community organized activities to learn more about the rich language traditions and culture that are celebrated on National Indigenous Peoples' Day."