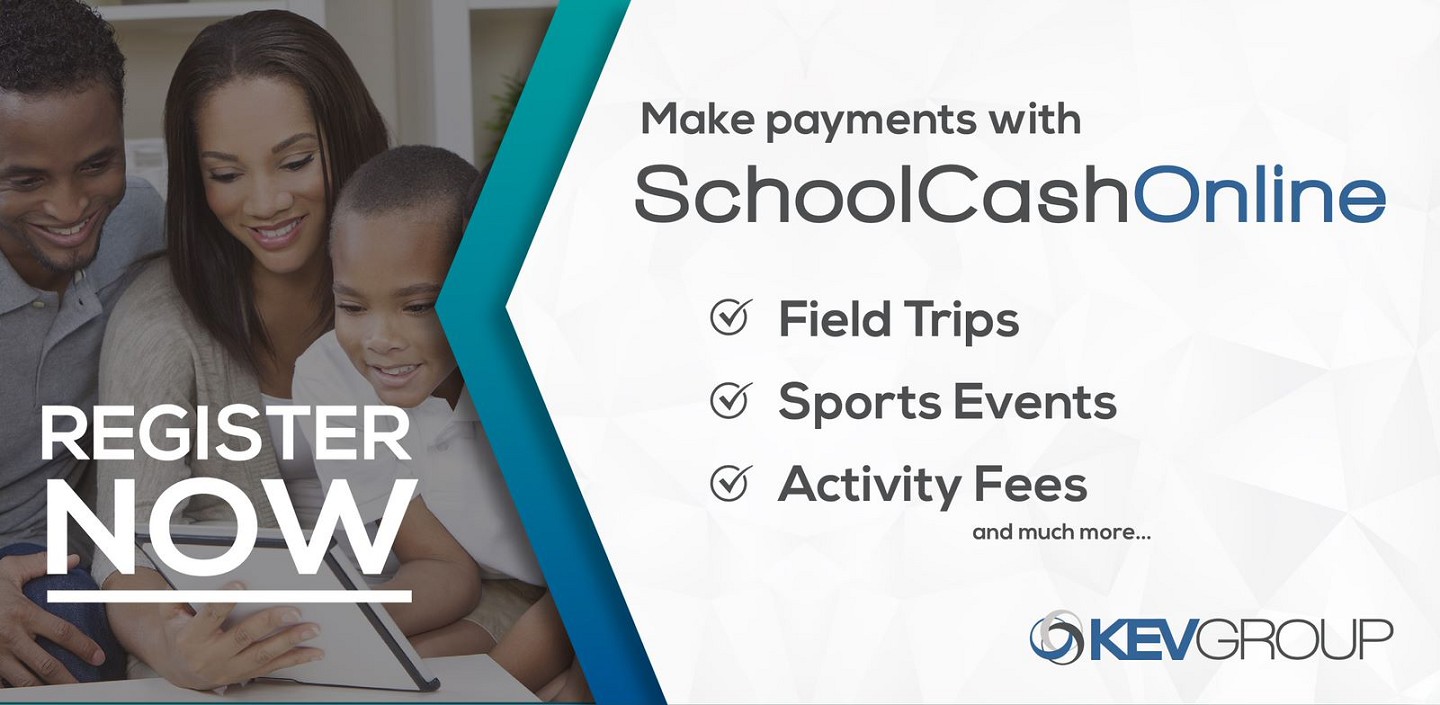 Superior-Greenstone District School Board is introducing a new way for parents to pay for field trips, yearbooks, spirit wear, athletic fees, and more. It's called School Cash Online and it is a district wide initiative. Over the coming weeks, School Cash Online will be launched in ALL our schools.
School Cash Online is a web-based program that integrates online payment options for parents with our offices' school level accounting. Two high school office administrators, who spent hours handling cash for anything from milk days to class trips, developed the solution to manage school funds more efficiently which allowed them to give more time to students and staff.
School Cash Online is safe, simple, secure, and saves time. The online platform offers tremendous benefits to parents, guardians, staff and students.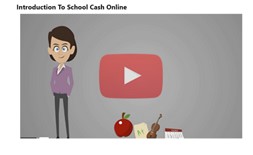 http://kevgroup.com/?page_id=3265
Resources
Frequently Asked Questions
What is School Cash Online?
School Cash Online is a safe, simple and secure way for parents to pay for field trips, yearbooks, hot lunches, spirit wear, agendas, athletic fees and more.
Can each parent/guardian have a separate account?
Yes. School Cash Online is designed for parents/guardians to have individual accounts. The student can be added to a maximum of five different accounts. Once a field trip or activity has been purchased, it will disappear from the other account(s) to avoid duplicate purchases.
What methods of payment are available?
Payments can be made by eCheck and Credit Card (Visa or Mastercard). For security reasons, School Cash Online does not store credit card or bank account information. Payment information must be entered at each checkout.
What is eCheck?
An eCheck is an electronic version of a paper cheque used to make online payments. Anyone with a checking/savings account can pay by eCheck through School Cash Online. When paying with an eCheck, the transaction will be held as pending until the electronic funds have cleared your bank. For security reasons, School Cash Online does not store your eCheck information therefore, parents must enter this information at each check out.
How will I know there are items to be purchased?
When school staff add items to your child's profile, e-mail notifications will be sent to the account holder. Please verify that you wish to accept email notifications by clicking "My Account" and "Manage Email Notifications".
Why does the School Cash Online Payment System need my email address?
Your email address is used for the following:
? to log you in to the system
? to send you receipts for payments made
? to send notifications of school items for purchase
? to send reminder emails
? to send notifications when payments are rejected if applicable
These are the only messages you will receive from the School Cash Online system.
I did not receive an email notification as part of the account registration process.
What do I do?
When signing up for School Cash Online, you should receive an email with a verification link that must be used to activate your account. If you did not receive an email, please check your junk mail folder.
I am trying to purchase an item, but it is not listed. What should I do?
Each school creates items for purchase and assigns them to students. Once assigned, they will appear in the Student "Items" tab in School Cash Online. Please contact your school office if you do not see an item.
How long does it take for money to be deducted from my bank account?
Most payments are deducted within three to five business days. This depends on your individual banking institution.
Will I get a receipt for purchases?
Once an item is paid for, you will receive confirmation. A receipt will be sent to the account holder by email. Electronic receipts are stored in the "Payment History" tab.
Are refunds available?
Refunds will be available if the product or service is cancelled or at the school's discretion. For refund inquiries, please contact the school office staff directly. Please do not contact the School Cash Online helpdesk. Refunds may take up to four days to be processed.
I paid for an item online, but now my child is no longer attending or no longer requires the item. How do I obtain a refund for that item?
If you paid for an item that your child no longer requires and you would like a refund, please contact the main office at your child's school. If you paid by eCheque or credit card, the funds will be transferred back into your bank account or credit card electronically. If you paid by myWallet, the funds will be transferred back into your myWallet account.
Why can't I attach my child to my account?
Please ensure the legal name of your child is used when attempting to attach your child to your account. Use the information the school has on file from registration. The birth date must also contain numbers in the format of mm/dd/yyyy. All fields must contain two to four numbers including zeros where appropriate e.g. 01/21/2010 for January 21, 2010. Please remember that the student number field is optional.
How many items can I pay for at one time?
You can purchase multiple items at once.
Is the School Cash Online software secure?
Keeping your personal information safe is a priority. School Cash Online will never contact you by phone, email or mail to ask you to divulge confidential information. School Cash Online does not share any of your personal information with any third party. The software does not store your payment information on the web server or any computers or other devices. School Cash Online has partnered with industry-leading data centers and financial institutions to ensure that banking information is transmitted safely and securely. The website is certified as compliant with Payment Card Industry (PCI) Data Security Standard(DSS). This ensures that all information is appropriately encrypted and not transmitted outside a PCI-safe environment.
It is important to note that although School Cash Online facilitates the transactions as a service provider, it is the tier one chartered banking partners, and not School Cash Online, that send money from parents to the school via a secure industry leading electronic funds transfer (EFT) process. In addition to PCI compliance, School Cash Online transmits data using HTTPS (secure internet protocols), and has established internal risk protocols that are constantly improving based on new technology.
Can I still register even if I'm not ready to make online payments?
Yes! You can and should still register for School Cash Online even if you are not ready to make online payments. School Cash Online can be used as a great way to keep up to date on what is happening at your child's school.
Do I need to re-register a student that moves to a different school?
No. If the student is moving to another school within Superior-Greenstone District School Board, the items for the student will automatically be updated to reflect the new school. If the student is moving to a different school board, the student will be de-activated from School Cash Online.
I received a rejected payment notification email, what do I do?
There are two reasons for a rejected payment:
1. The incorrect bank account information was entered when paying by eCheck.
2. There were insufficient funds.
When a rejected payment occurs, both the parent and the school are notified by email. Should this occur, the parent must log back in and re-submit payment for the item.
If you no longer wish to purchase an item for which the payment has been rejected, please contact the main office to have the item deleted.