Superior-Greenstone DSB...Emphasis on Green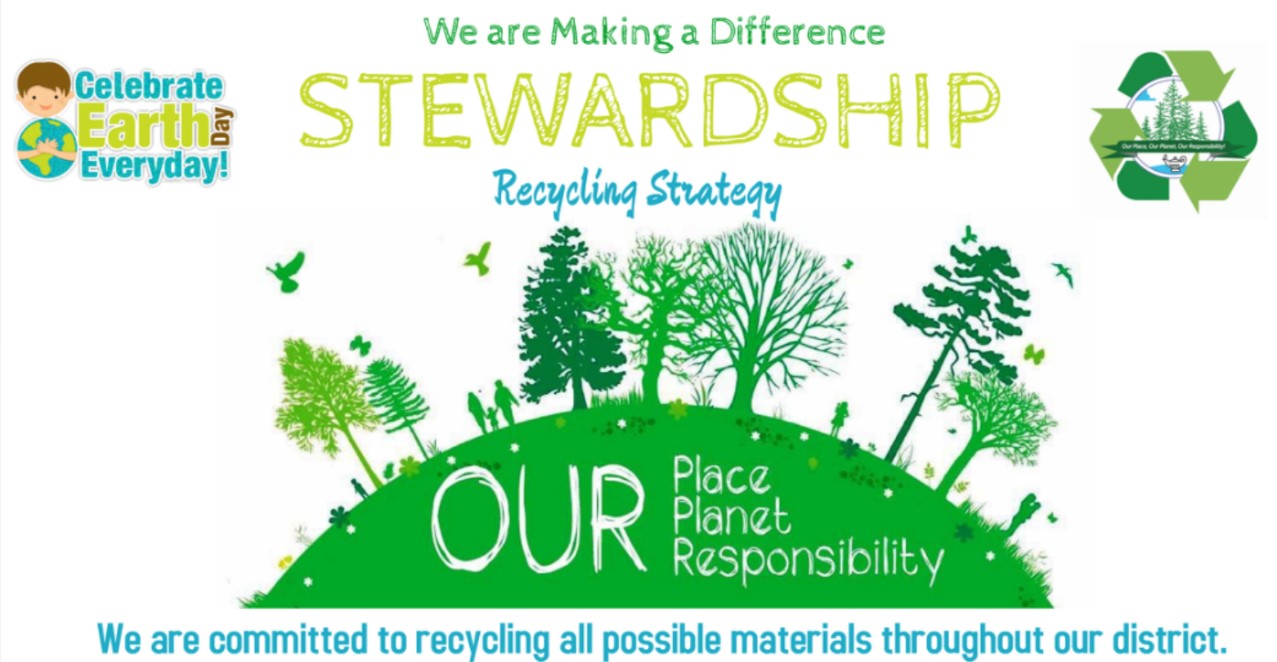 The "Our schools, our places, our responsibility" is the motto of a strategy that is being focused on throughout the Superior-Greenstone District School Board. For the past year, the board's Environmental Committee, comprised of teachers, senior staff, administrators, and members of the Plant Department have been working together to design and implement a "Waste Reduction" strategy.
The strategy requires all schools and board office sites to mirror the recycling efforts of the community in which they are located. Each school and site now has a central depot that students and staff can bring their recyclables to. All schools, even where the community does not yet have a recycling program, are determining ways to reduce waste by committing to environmentally responsible purchasing and promoting education to families around sustainable practices such as the use of water bottles and litterless lunches. Director of Education, Nicole Morden Cormier, explained that "this collaborative strategy between students and staff provides an authentic learning opportunity that can foster environmental responsibility".
The board is in the second year of their five-year strategic plan, which includes a focus on Stewardship. Morden Cormier explained that the overall aim for this strategic priority is to have students make a difference by contributing to the social, environmental and digital fabric of our society. "We must make it a priority to search out opportunities for students to exercise environmental responsibility," Morden Cormier explained "in order to exercise their voices in positive and productive ways that result in change. This strategy is one way to accomplish this by having students and staff work together to reduce the overall waste generated by their schools. All students have the ability and can contribute to society and to the culture of their local and global community."