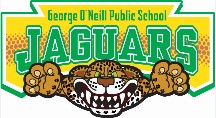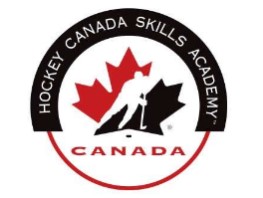 Hockey Canada Skills Academy Program now offered at Superior-Greenstone District School Board
MARATHON, Ontario – Superior-Greenstone District School Board is excited to announce that it has partnered with Hockey Canada and Hockey Northwestern Ontario to offer its students the Hockey Canada Skills Academy Program. The Hockey Academy Program will be offered at George O'Neill Public School in Nipigon beginning in the fall and will provide an opportunity for students to participate in the Grade 5-8 Hockey Canada Skills Curriculum, which will improve and develop overall fitness and hockey skills during the school day.
Kellie Wrigley, Principal of George O'Neill Public School, says that she is thrilled to offer this program to her students. "This is a great program for those students wanting to enhance their current skill set and also provides an opportunity to introduce the game to students new to hockey who want to play for the first time". The Academy is open to all students entering Grades 5 to 8. Enrollment will be based on the number of applicants while a selection committee will review all applications and determine participants. The program operates during the school day and runs from September to June.
Director of Education, David Tamblyn says the program will be piloted at George O'Neill Public School in 2017-18 before the board considers offering the program in other schools across the district. He hopes the program will help address the high rate of student absenteeism in the board's elementary schools. "In order for students to participate in the program they are required to regularly attend school and not fall behind in their studies." "We have seen the positive impact this program has had on student achievement in other districts where it is offered and we are hoping to replicate that success", stated Tamblyn
The SGDSB Hockey Canada Skills Academy is designed to challenge and inspire all students who participate. It is a complete program that includes education, on-ice skills, off-ice strength and conditioning, mental training, and personal development. On-ice sessions include hockey fundamentals such as skating, puck handling, checking, and passing. When students are not on ice they are exposed to sport specific fitness training, floorball, stick handling and shooting. Health promotion with a specific emphasis on sound food and nutrition habits will also be explored.
SGDSB Hockey Academy is committed to the development of each player and providing personalized and directed strategies for improvement. The individual needs of each player are identified by analyzing their academics, hockey skills, strength and conditioning and future goals. All program participants must be committed to both on, and off-ice training.
Focusing on individual improvement and self-esteem which helps maximize a student's development potential, the program will offer on-going skill development that will, in turn, create the opportunity to build on individual skills in addition to team development.
SGDSB Hockey Canada Skills Academy has been accredited by Hockey Canada. The framework of the program is consistent with the standards for development set by Hockey Canada. As well, it is in full compliance with the Ministry of Education provincial learning outcomes for physical education.