SGDSB Introduces Further Safety Measures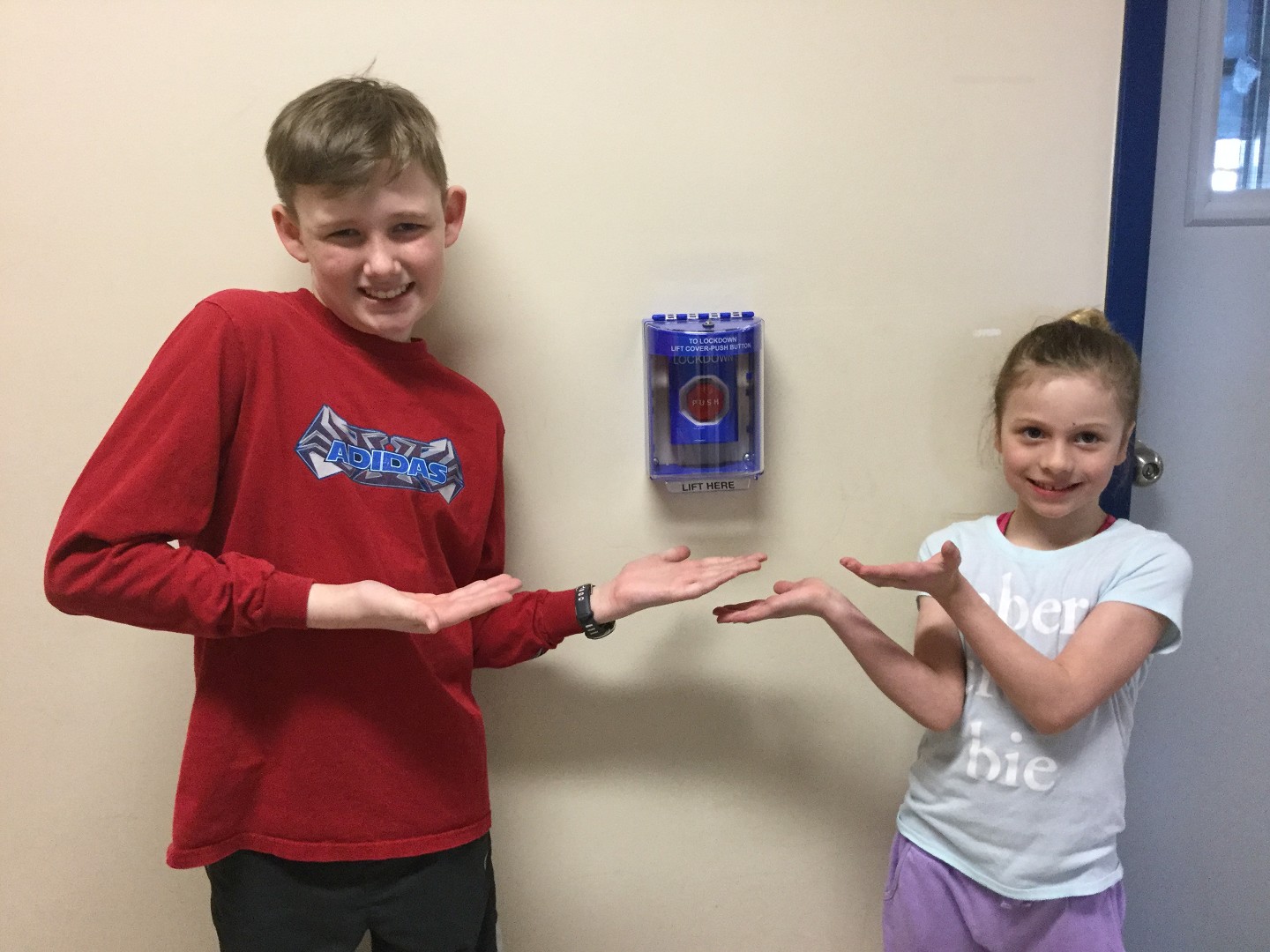 In October 2018, Superior-Greenstone District School Board introduced their new Multi-Year Strategic Plan. Their 2018-2023 Strategic Plan is built around four interrelated and interconnecting strategic themes: learning, well-being, relationships and stewardship. Currently the school Board is simultaneously working on several initiatives that are designed to help them achieve their vision.
The Superior-Greenstone District School Board is committed to enhancing operational practices that provide enhanced conditions for students, staff and partners. As one of the well-being objectives, they will be introducing further security measures at all 15 of its elementary and secondary schools.
Beginning in the fall of 2019, Lockdown pull stations will be installed in all school hallways and front offices. These pull stations are similar to fire alarm pull stations, and provide both auditory and visual notification of the Lockdown both inside and outside the school. An emergency call will be automatically sent to the school's monitoring system which will dispatch emergency personnel.
Director of Education, Nicole Morden Cormier stated, "These enhanced safety measures supplement the numerous precautions that our school board already has in place. These include the Ministry of Education's requirement to engage in Lockdown drills twice per school year, just as we engage in six fire drills per year. Our schools exist in a continual state of "Hold and Secure" as our exterior doors are locked through the Safe Welcome Program that was funded in 2012 by the Ministry of Education. Visitors entering the buildings during the school day must request access through our intercom communication system." To provide further security, the school board utilizes video surveillance in their schools, as controlled by policy.
A Lockdown is used in a serious emergency where the threat is inside a school, on or near to a school property. Similar to a Hold and Secure, all exterior doors are locked; however a Lockdown requires that all students be kept in classrooms or other designated locations; blinds are closed, and interior doors are locked. Entry to, and exit from the building is restricted to emergency services personnel only. Schools also may be required to implement the Shelter-in-Place protocol, a security measure used when there may be an environmental or weather related danger requiring all occupants of the school to remain indoors. To further facilitate safety, school emergency procedures plans are shared with emergency personnel yearly.
Superior-Greenstone District School Board is finalizing its enhanced board-wide Lockdown procedure and policy to provide consistency in all schools and to follow the guidelines set by the province for Lockdowns in elementary and secondary schools in Ontario. Manager of Plant Services, Marc Paris explained, "Due to our remote location, having the additional measures in place will improve response time and ultimately improve safety for our students, staff and the many community groups who occupy and use the school premises".
Pictured above from left to right is Schreiber Public School Students Brady Nesbitt and Georgia Cebrario.