Remembering Former Director David Tamblyn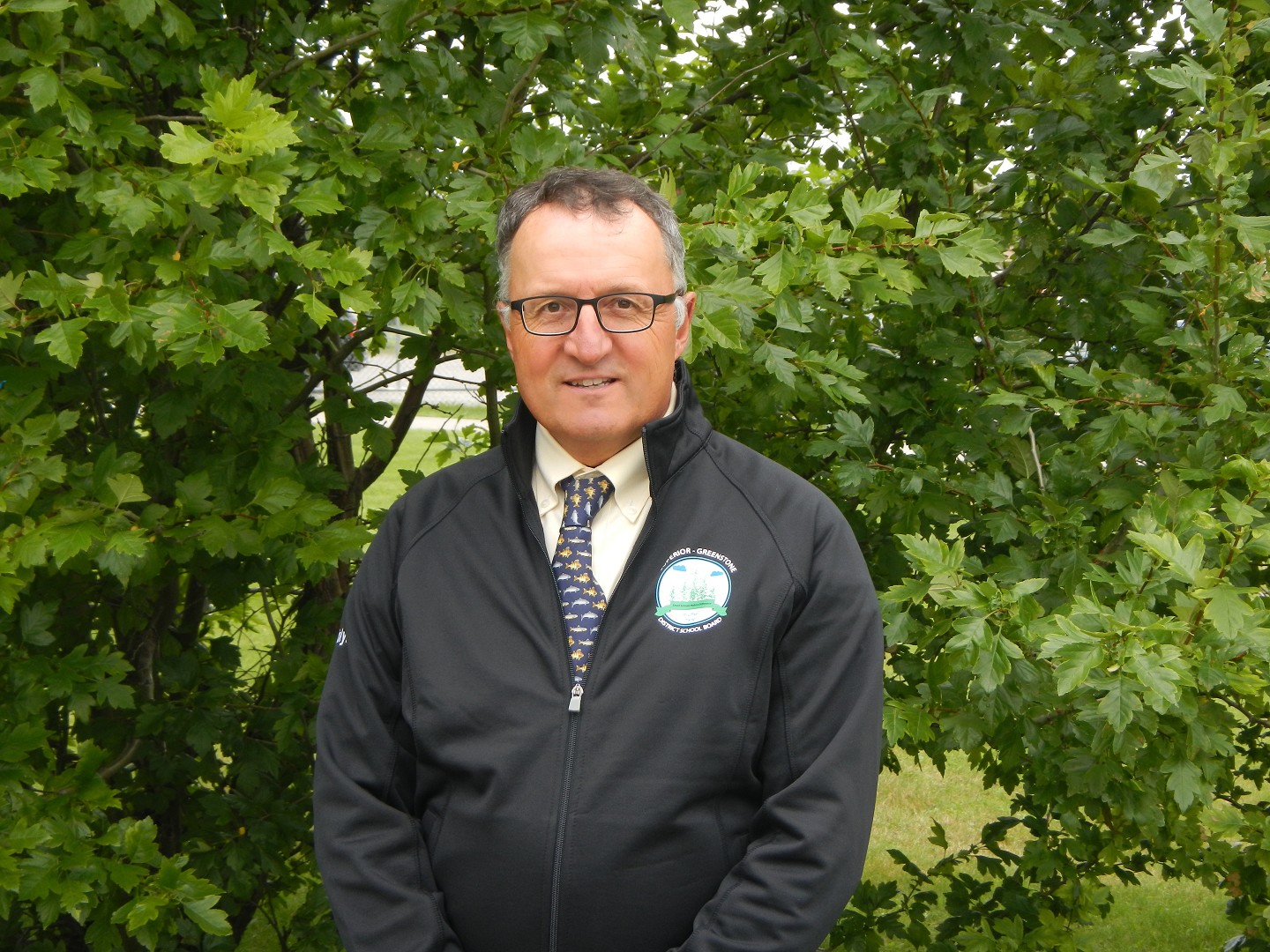 MARATHON, Ontario – The Superior-Greenstone District School Board (SGDSB) is deeply saddened to announce the passing of our former Director of Education, colleague and friend, Mr. David Gordon Tamblyn, who passed away on Wednesday, March 30, 2022.
In his over 30 years of service, David Tamblyn served as the Director of Education with the school board from 2011 to August 31, 2018. Dave initially joined SGDSB on September 1, 1988 and served in many capacities including Teacher, Principal, Superintendent of Education and Director.
He was an outstanding leader and highly-respected member of the Superior-Greenstone District School Board family and provincial education sector. Under his leadership, he guided the school board to much success through a commitment to supporting student achievement and well-being. He also represented the district proudly through a changing landscape within public education in Ontario, giving a voice to our small school board at a provincial level. He inspired a generation of young leaders through various school-based initiatives focusing on environmental stewardship.
David Tamblyn dedicated his career to providing our students with a teaching and learning environment that is inclusive, promotes intellectual engagement, and reflects the individual students' strengths, learning preferences and cultural perspectives. He led the school board team to the successful implementation of several experiential-based learning opportunities; strengthening the students' connection to learn from and on the land.
Another milestone achievement was creating a learning culture that reflects a focus on "learning for all" which was a key part of the Board Improvement Plan for Student Achievement and Well-Being. Dave was dedicated to creating learning opportunities at every level of the organization (classroom, school and district). His work was instrumental in the establishment of the SGDSB Learning Centre; a learning space that is a reflection of his commitment to achievement that extended to our staff, who as dedicated professionals, are immersed in their own learning to better support students in the classroom. The learning space created also continues to support student learning for leaders who gather from across the district.
Dave was highly respected by the board of trustees and always had an open-door policy. He valued the many perspectives and was always willing to listen. He encouraged rich dialogue while always maintaining his focus on student achievement and wellbeing. Students of Superior-Greenstone will never fully know the passion and dedication he had for them. He was a true leader, and his guidance will live on for years to come.
Even after his retirement in 2018, he continued to serve as a tireless advocate for education, continuing his service on the Board of Governors for Lakehead University and many environmental conservation matters that were close to his heart.
As evident by his esteemed career and environmental advocacy work, he embodied the school boards mission to "inspire students to succeed and make a difference". May the legacy of this vision and his work in laying the foundation for nurturing of a culture of caring and global citizenship continue to inspire a generation of students for a very long time to come.
In honour of former Director David Gordon Tamblyn, flags at all SGDSB buildings are being flown at half-mast until sunset on the day of his service, April 9, 2022 at 11:00 a.m. at the Lake Superior High School in Terrace Bay, Ontario. Our thoughts and sincere condolences are with his family, friends and those at the Superior-Greenstone District School Board who were close to him.
-30-