New Superintendent Announced at SGDSB
MARATHON, Ontario – The Superior-Greenstone District School Board (SGDSB) is pleased to announce the appointment of Erick Fredrickson as the Superintendent of Education effective January 31, 2022.
Eric is a resident of Thunder Bay, a father of three and is an active community member. Before transitioning to Superior-Greenstone District School Board, Eric was employed with Lakehead Public Schools, where he was the Principal of Program and Early Years, working with and supporting all schools in a system role. He was also the First Nations, Metis and Inuit Education team lead, and in the past, has provided strong leadership on the Equity and Inclusive Education Committee, the LPS Information Technology Committee, and the Board Policy Review and Development Committee. Eric has experience as a school based principal, having worked at Westmount Public School and McKellar Park School. He was also an Education Officer with Lakehead Public Schools, as well as a Student Achievement Officer, focusing on mathematics leadership, with the Ministry of Education.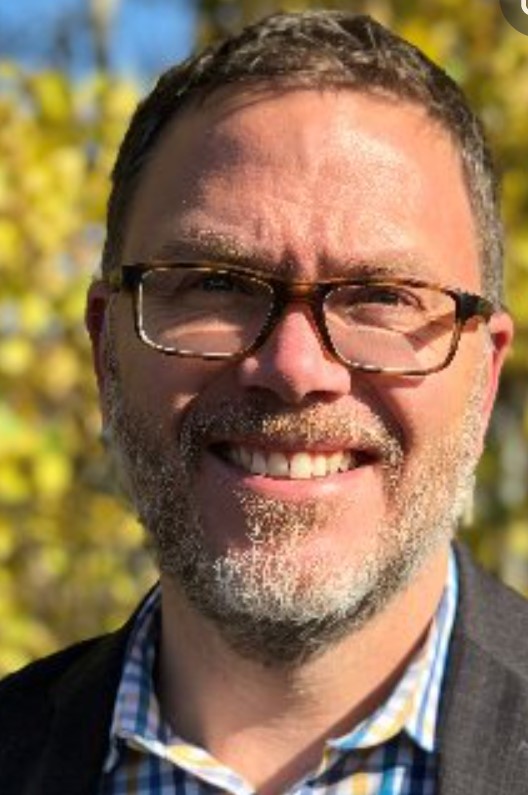 Eric is a published author, having articles published in the Ontario Mathematics Gazette and the International Journal of Technology Knowledge and Society. During his time at McKellar Park School, Eric and his team received a provincial award from EQAO for their support of students and their achievement and well-being.
Eric Fredrickson will be responsible for elementary schools and a variety of other portfolios within Superior-Greenstone District School Board. He will be replacing current Superintendent of Education Charlie Bishop who will be retiring from a long-esteemed career in education on June 30, 2022.
Bishop joined SGDSB in the Spring of 2016, bringing his vast range of knowledge and experiences to the Senior Leadership team. Bishop began his career in education in 1992 as a supply teacher, after completing an Honours Bachelor of Art and his Bachelor of Education degree in Intermediate/Senior English and History from Lakehead University. During the ensuing years, Bishop completed additional qualifications in Part 1 Special Education, School Librarian, Drama and in 1997 he received a Master's in Art (English) degree from Lakehead University and by 1999 he had completed an Honours Specialist in English from University of Windsor. Bishop also took Part 1 and 2 of the Principal's Qualification Course at Lakehead University; while from Queens University, he acquired a Curriculum and Instruction Basic Qualification in the Junior Division. He then completed the Supervisory Officers Qualification Program offered through the Ontario Principals' Council. Prior to joining SGDSB, Bishop worked with the Lakehead District School Board (LDSB) for 24 years. At LDSB he served on numerous board and system committees and following his years as a Vice-Principal at several Thunder Bay secondary schools and Principal of Hammarskjold High School in Thunder Bay. Bishop also took on the leadership role of Safe Schools/ Education Officer.
When asked about his retirement, Charlie Bishop stated that, "leaving is never easy, even if it is for the much-anticipated joys of retirement. So much of who we are and what we do is connected to our work that it is hard to separate our work lives from our home lives. And so many people with whom we have shared positive relationships, successes, and good times are connected to our working lives that even the anticipated joys of retirement are bittersweet due to that sense of loss. But we all must move on, and I am looking forward to the opportunity to re-invent myself and the challenges such an undertaking entails, as well as enjoying the ability to be close to family. In my case, retirement is made much easier knowing that Eric Fredrickson is part of the senior team, as his capabilities, experiences, and mindset will serve SGDSB very well and allow the good work and positive direction to continue seamlessly."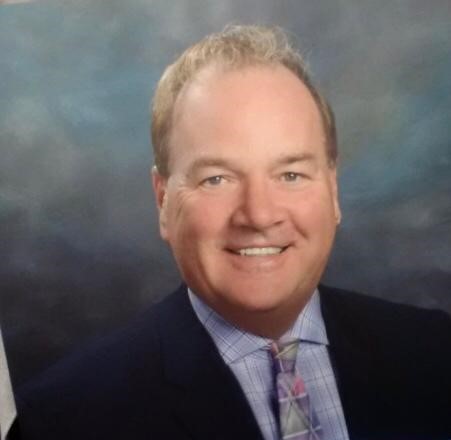 "Charlie has provided SGDSB with exemplary leadership and unwavering dedication to the success of our students and staff, and our Board as a whole," said Director of Education Nicole Morden Cormier. "In his role overseeing the Elementary School portfolio, he has supported and mentored countless staff members, and the decisions he's made will have a lasting positive influence for many years to come." The Director expressed her gratitude for Bishop's years of service and commitment to the enhancement of public education. She noted that she "looks forward to working with Charlie and Eric to support the transition of leadership". She described Fredrickson as a "passionate and dedicated leader who strongly believes in the strength-based approach and equality of outcomes for all students".
Upon the announcement of his appointment as Superintendent of Education, Fredrickson stated that one of his "measures for success in education is that all students of all backgrounds and of all abilities see themselves in their school community, identify as learners, and are supported in any way necessary to help them strive for success and achievement. Education is the foundation of our future, and by focusing on students' interests and strengths, building strong relationships, and nurturing well-being, we can ignite learning and set our students on a journey as life-long learners.
The Covid-19 pandemic has highlighted how absolutely critical the role of our staff is. They are our single most important resource. The resolve, determination, and strength of educators has been truly amazing as we worked and continue to work to meet students' mental health and learning needs impacted by the pandemic. I am truly excited to continue this incredibly important work with the staff of Superior-Greenstone District School Board.
I believe in open, honest, and compassionate relationships and communication. My leadership is guided by a simple question: what's best for kids? Everything we do as educators shapes who our students become. I am deeply committed to the promotion of equity, supporting the mental health and well-being of staff and students, and to the imperative that all students can and will learn and thrive, in safe, inclusive, respectful schools."
On behalf of the Board of Trustees, the Director extended congratulations to Charlie Bishop on his upcoming retirement and to Eric Fredrickson in his new role as Superintendent of Education with the Superior-Greenstone District School Board.
-30-