SGDSB Appoints New Director
The Superior-Greenstone District School Board Chair, Pinky McRae, has announced the appointment of current Superintendent of Education William Goodman as incumbent Director of Education. William Goodman will begin his new role September 1, 2024, upon the retirement of current Director of Education, Nicole Morden Cormier.
Mrs. McRae noted that as part of its commitment to equitable recruitment and hiring, the Board conducted a comprehensive search for a new Director of Education and welcomed applicants from across the country. Following careful consideration, the Board unanimously agreed that Mr. Goodman is the ideal candidate to provide visionary leadership and guidance to the educational community. Mr. Goodman's wealth of experience, deep commitment to education, and comprehensive understanding of our district's needs, make him exceptionally well-suited to lead the Superior-Greenstone District School Board into the future.
The Board Chair stated that "it is fortunate that we have a talented and dedicated senior team at this time of organizational change. Will has been a very active member of that team for over 20 years and brings a wealth of skills and experience to the role. Will's appointment brings stability, credibility, and continuity to the important work of the school district."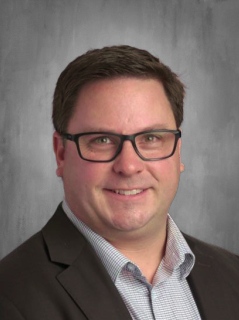 Mr. Goodman's career with Superior-Greenstone District School Board (SGDSB) began as a French teacher at Nipigon-Red Rock District High School in 2003 before being appointed Principal at the Dorion Public School and the former Red Rock Public School in 2010. In July 2018, Mr. Goodman was appointed to the position of Superintendent of Education. Mr. Goodman holds a Master of Education degree from Lakehead University, a Bachelor of Arts, and a Bachelor of Education from Lakehead University. He also has qualifications in Special Education for Administrators, and French as a Second Language.
Goodman's additional training and certifications include the Osgood Certificate Advanced Issues in Special Education, Certificate in Labour Law, and is currently completing his certificate in Fundamentals of Indigenous Peoples and Canadian Law. During his time as a Superintendent with the school board, Mr. Goodman has also been responsible for the Human Resources Department and worked closely with Managers to implement improvements and business efficiencies. Mr. Goodman is a member of the Ontario Public Supervisory Officers' Association's Advisory Committee for Equity and Human Rights. He also currently serves as the Superintendent advisor for the Kinoomaadziwin Education Body's Special Education Committee.
At SGDSB, Goodman has been instrumental in supporting the organization's ability to move from strategy to practice. This was demonstrated in his role as Superintendent of Education and his support of the Special Education Advisory Committee where he was able to balance the legislative, research, policy, and the operational requirements of data collection, while ensuring the focus of the work was built on the lived experiences and needs of students, staff, and families. Chair of the Board, Pinky McRae, stated that, "through the course of his career, Mr. Goodman has demonstrated his commitment to student achievement and his extensive experience will lend itself well in his role as Director of Education".
-30-