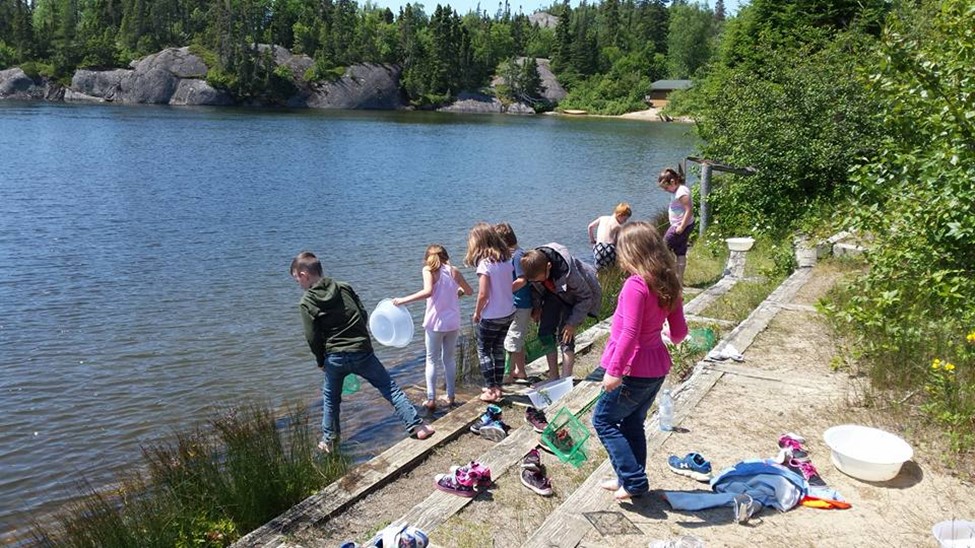 This is the fourth year for Superior-Greenstone District School Board's Summer Learning Program and it was another huge success. The program runs in Geraldton, Marathon, and Terrace Bay and provides the opportunity for 75 children in the district to help maintain their literacy and numeracy skills throughout the summer.
This year the kids participated in the program from July 4th to July 21st. Teachers kept the kids busy with field trips to the lighthouse in Terrace Bay, Pukaskwa National Park in Marathon, and Recon Air in Geraldton. Students also visited local fire and police stations, paramedics, libraries, and local grocery stores.
Teachers and students alike braved our rainy summer to gain the most experiences possible. "Today was a little chilly but that didn't stop us from walking over to the local grocery store. We received a tour around all of the healthy food sections. We were able to find all of the items on our grocery list and learn about prices," said Carleigh Gifford, student-teacher at the Geraldton site. Literacy and numeracy skills were interwoven in each field trip, so students had fun while learning.
Parent's involvement was noticeably increased this year and it made a positive impact on the overall program. As Vanessa Watkins, the Terrace Bay teacher, stated, "Thank you for being such involved parents! We have had a great few weeks."
Superior Greenstone District School Board funds the program completely so there is no charge to the participants. Student's learn new strategies for literacy and numeracy and work with familiar strategies to maintain their levels throughout the summer.
The Summer Learning Program will run again next July. Look for enrollment forms starting in May to have a chance for your child to participate in this valuable program. Have a safe and wonderful summer!