SGDSB Students to Take Part in We Day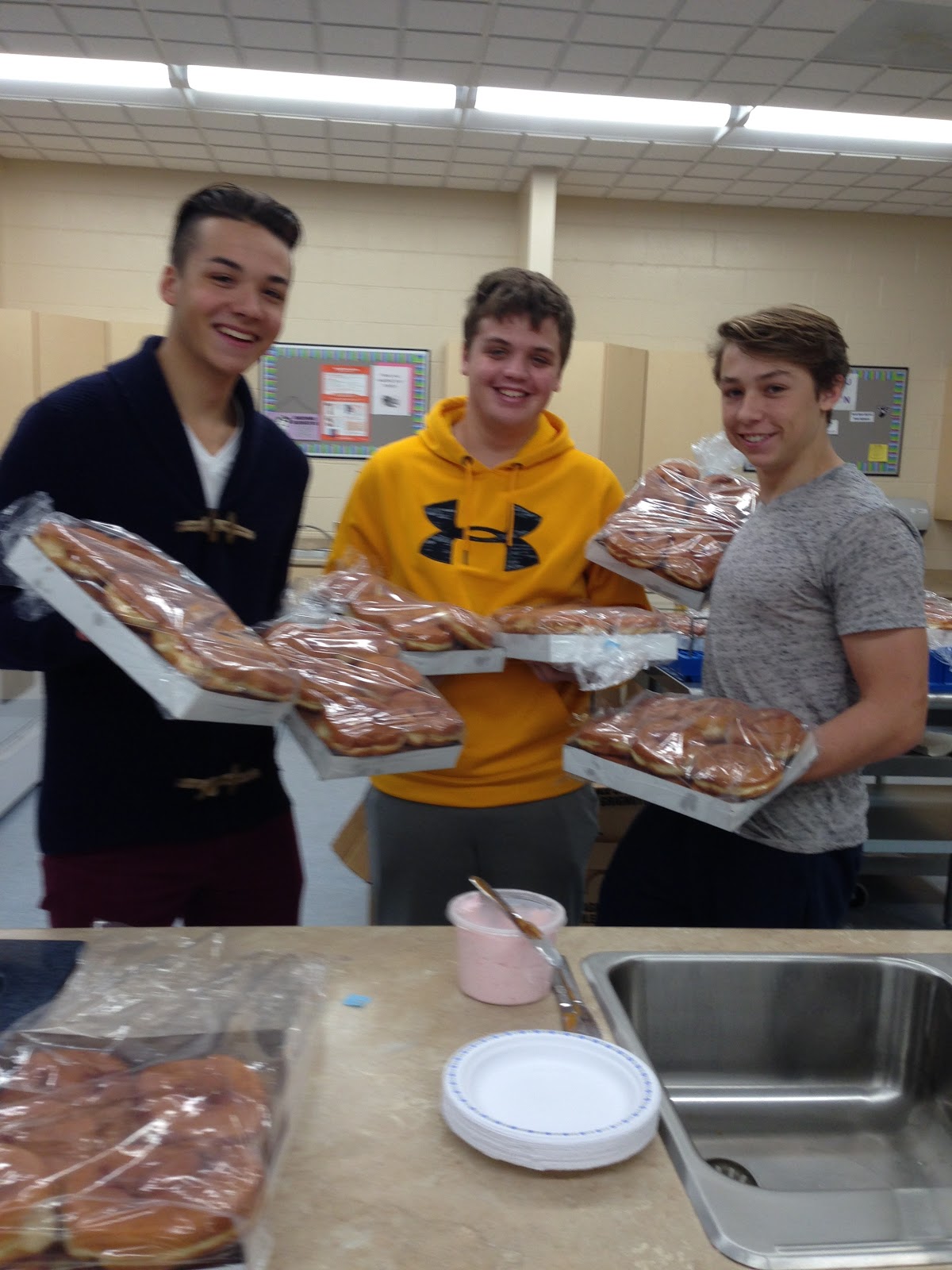 55 dozen Persioans were sold to raise funds for the We Day trip to Ottawa. Alex Halonen, Jonathan Mayry and Callum Blackwood distribute the orders..
Lake Superior High School Social Innovators are very excited to be sending a group of Superior-Greenstone DSB students and educators to attend We Day in Ottawa on November 9. Twenty-six students and four educators from Manitouwadge Public, Marathon High, Terrace Bay Public, Schreiber Public, George O'Neill, Nip-Rock High, Dorion Public, B.A. Parker, Marjorie Mills, and of course, Lake Superior High School will be joining 20, 000 other students who have pledged to join a movement to bring about positive change in their communities and the global community. Students will be engaged all day at We Day as they listen to other change makers such as Free the Children founders Craig and Mark Kielburger, and a line-up of celebrities, athletes, and musicians who support youth in their take action journeys.
This is a link to a short video on what happens at We Day: https://www.youtube.com/watch?v=eqtzsIEn-lg
LSHS Social Innovators are working hard to help make this opportunity more affordable for all students who attend and so they have organized a couple of fundraisers to keep costs down - Persian Day Fundraiser on October 21, Fall Fair tables in Schreiber and Terrace Bay to name a few fundraisers that will be happening before We Day.
We look forward to sharing our learning experience with everyone during We Day, so be sure to follow Lake Superior High School on Facebook and Twitter. And the Social Innovators Club will also be preparing a presentation to share with the Board and communities.
You don't get to buy tickets to We Day; you earn them by being involved in local and global action movements and we hope that this experience helps to support and grow more students to be involved in making the world a better place for everyone.